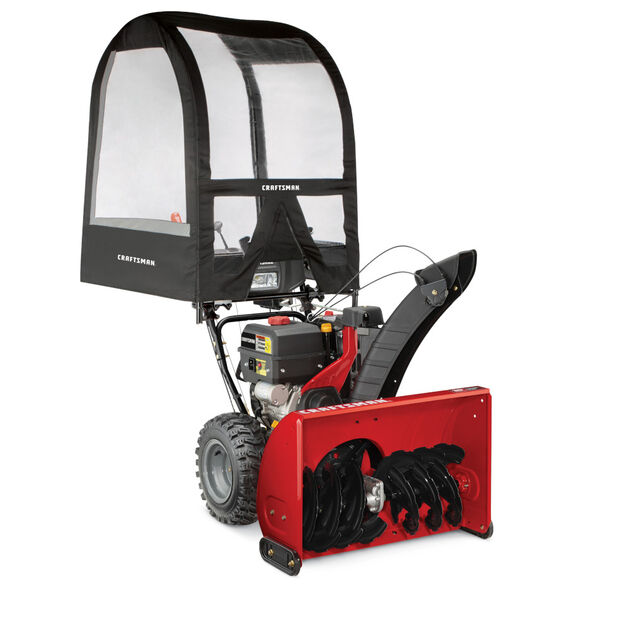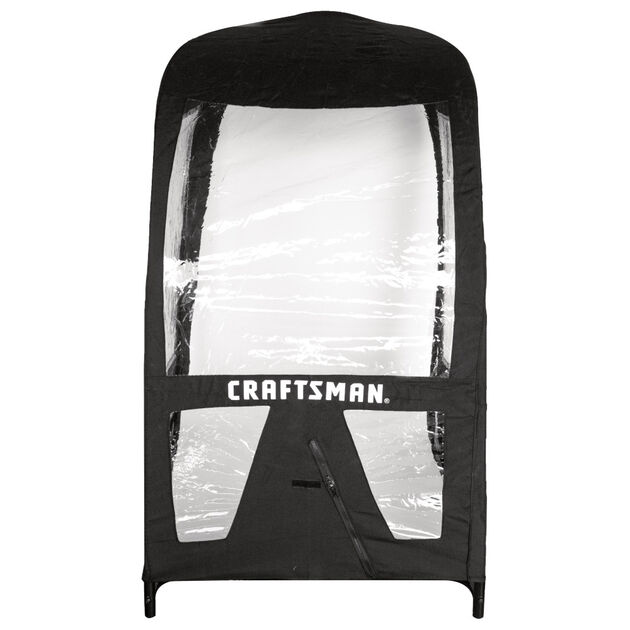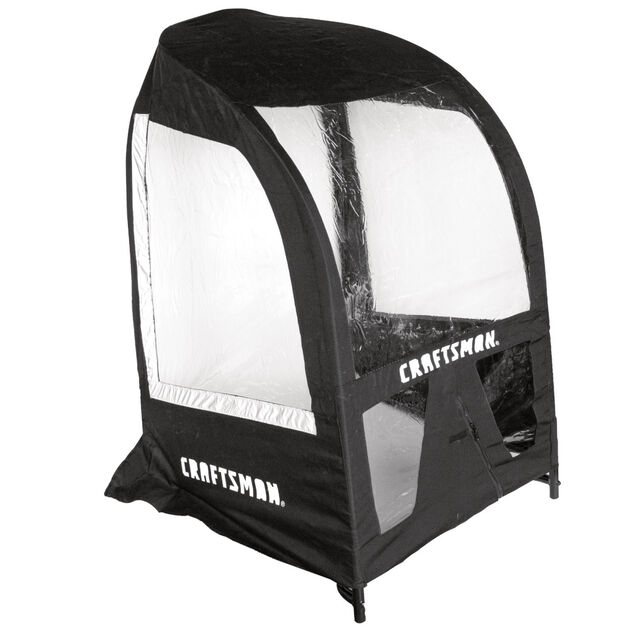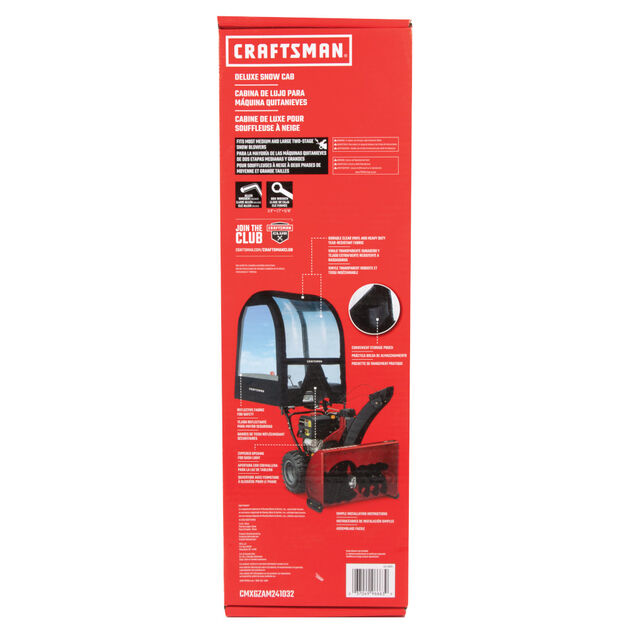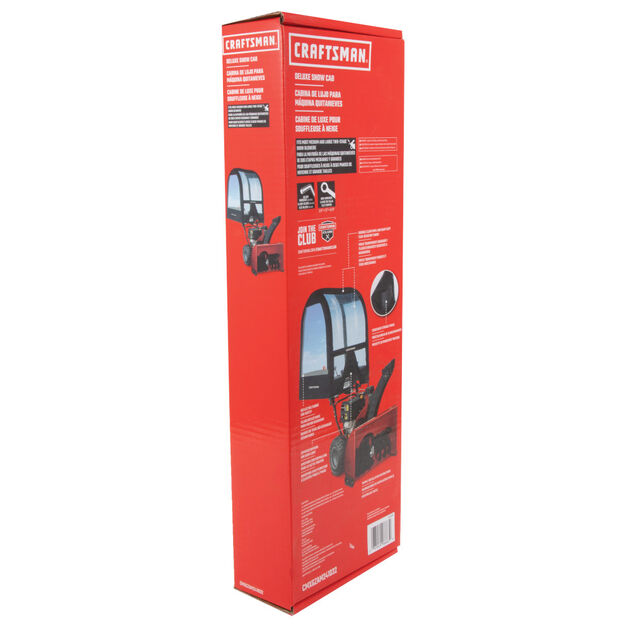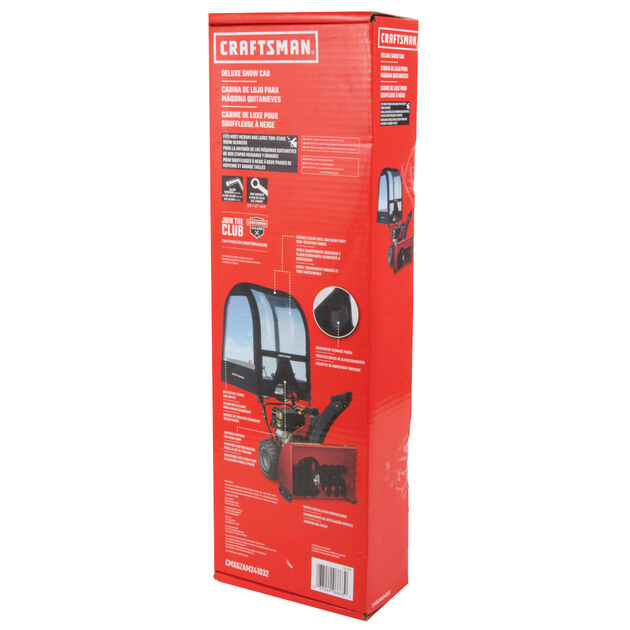 Fits 2-Stage and 3-Stage Snow Blowers
Includes frame and snow cab
Strong powder-coated steel frame holds the snow cab and provides full enclosure.
Durable clear vinyl and heavy-duty tear resistant fabric with 360° visibility.
Solid protection from wind, snow and the cold.
The snow cab provides easy access for snow plow and snow blower operator controls.