Trufuel treated fuel - 32oz can - 4-Cycle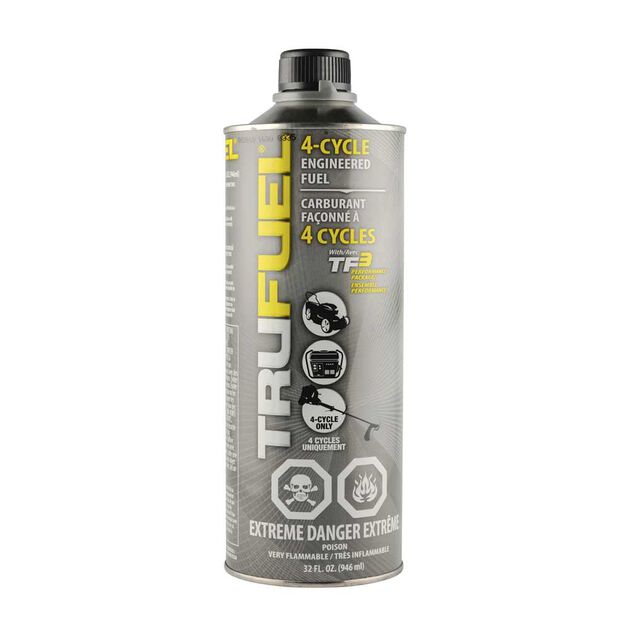 The nation's first-ever, ready-to-use packaged fuel engineered specifically for small engines.
TruFuel consists of the highest quality fuel, lubricant and stabilizing components, resulting in optimal equipment performance and long-term engine health. It combines 92+ octane, ethanol-free premium fuel, pure synthetic oil that exceeds test requirements for ISO-L-EGD, API TC and JASO FD and a proprietary additive package that includes an advanced stabilizer and innovative friction modifier.
---
---
* This part replaces: 6527238
Features
TRUFUEL is no ordinary gas - this high performance fuel provides dependable starting, smooth idling and improved throttle response.
High octane, Ethanol-free fuel
No oil added, cleaner burning and benzene and ethanol free
Power Detergent prevents deposits
Friction Modifier lubricates engine parts
Stabilizer prevents corrosion
Oil, Fuel and Lubricant Specifications
Volume

32 oz

Oil/Fuel Category

Fuel Stabilizer & Treatment