Trufuel 40:1 mix - 3.25 Liters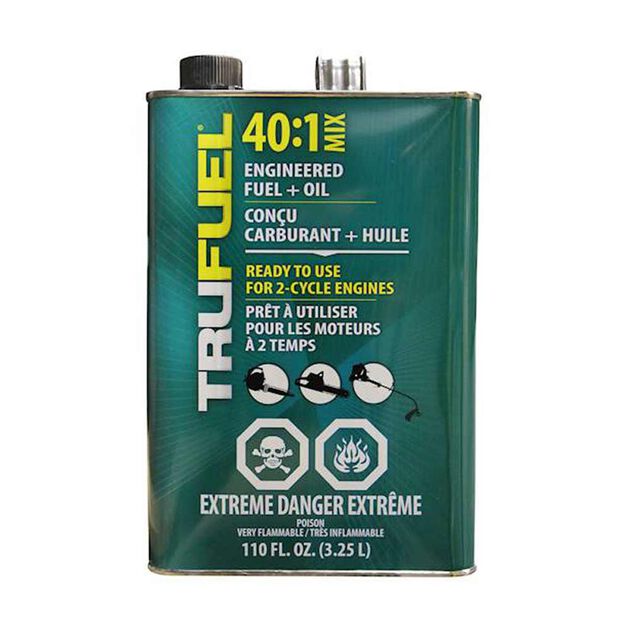 The nation's first-ever, ready-to-use packaged fuel engineered specifically for small engines.
TruFuel consists of the highest quality fuel, lubricant and stabilizing components, resulting in optimal equipment performance and long-term engine health. It combines 92+ octane, ethanol-free premium fuel, pure synthetic oil that exceeds test requirements for ISO-L-EGD, API TC and JASO FD and a proprietary additive package that includes an advanced stabilizer and innovative friction modifier.
Features
TRUFUEL 40:1 pre-mixed gas + oil, ready to use for 2-cycle engines
High octane, Ethanol free
Full synthetic oil
No mixing, no measuring, no mess
2 year shelf life after opening / 5 year unopened.
Oil, Fuel and Lubricant Specifications
2-Cycle Ratio

40:1

Volume

3.25 L

Oil/Fuel Category

Fuel Stabilizer & Treatment