Startron Fuel Treatment - 8oz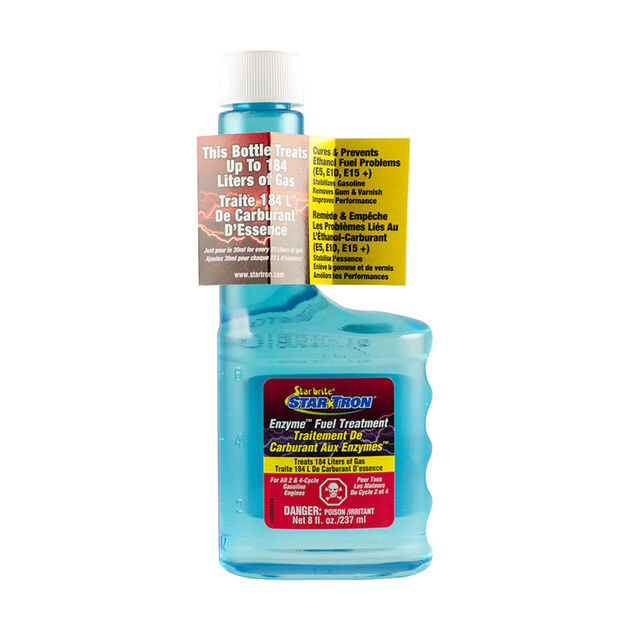 StarTron is a unique multi-functional enzyme fuel additive that improves performance, cures ethanol fuel problems, stabilizes fuel & more. You'll feel the difference from the first time you use it! Treats up to 183L of gasoline.
Safe for all gasoline engines - overdosing not harmful. Removes gum, carbon, and varnish; Cleans carbs, injectors, and valves. Stabilizes gasoline for up to 2 years. Disperses moisture throughout fuel as sub-micron sized particles that can be safely eliminated as engine operates. Helps prevent fuel phase separation.
Usage instructions included in package.
Features
8 oz (237 ml) bottle treats up to 183 Liters of fuel
Makes engines start easily, run smoothly
Removes gums, varnish & water, and helps prevent phase separation
Stabilizes fuel for up to 2 years
StarTron Enzyme Fuel Treatment - cures ethanol fuel problems
Works in all 2 & 4 Cycle engines and in all fuels
Oil, Fuel and Lubricant Specifications
Oil/Fuel Category

Fuel Stabilizer & Treatment