2-Cycle Synthetic Blend Engine Oil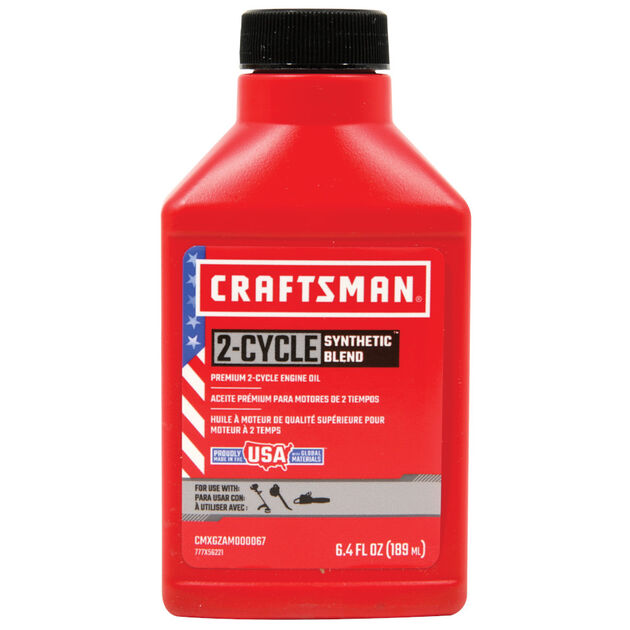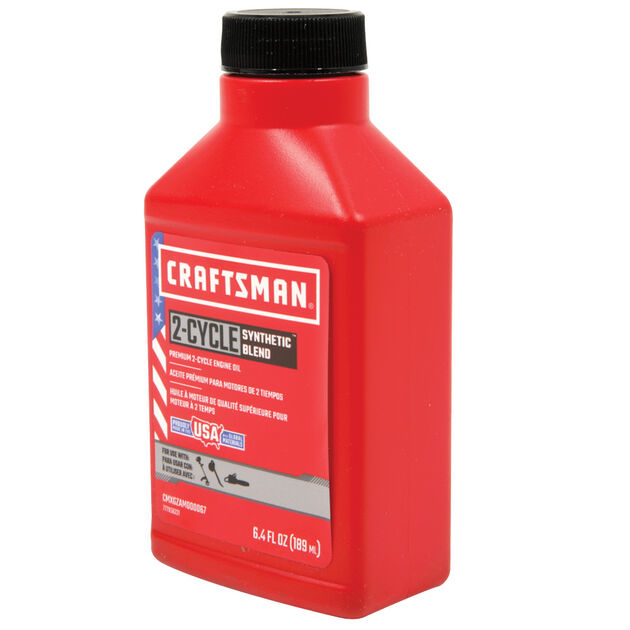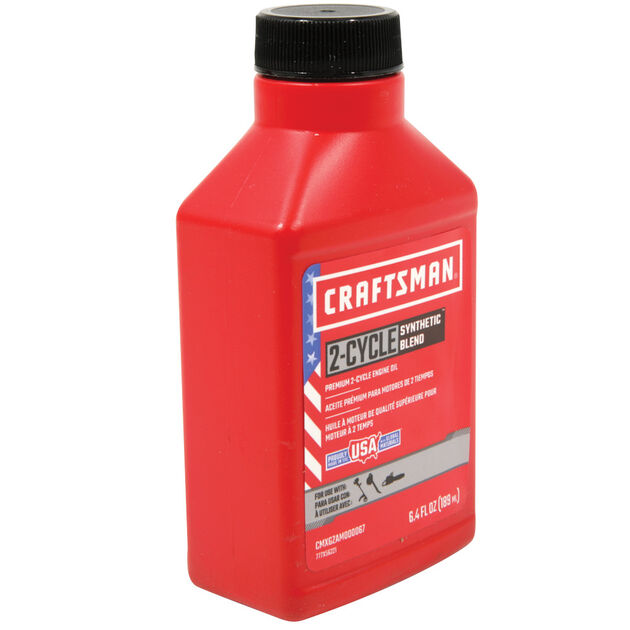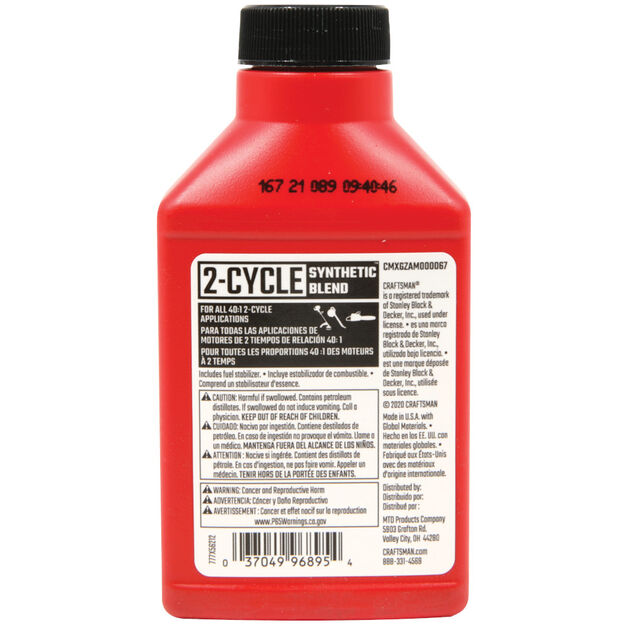 For Trimmers, Blowers and Chainsaws and all 40:1 2-Cycle applications.
One 6.4 oz. bottle treats 2 gallon of gas.
Fuel stabilizer extends the life of mixed fuel.
Engineer approved low deposit formula.
40:1 mix ratio is specific to CRAFTSMAN 2-cycle engines.
Protects against effects of ethanol blended fuels.
Oil, Fuel and Lubricant Specifications
2-Cycle Ratio

40:1

Volume

6.4 oz

Oil/Fuel Category

2-Cycle Engine Oil